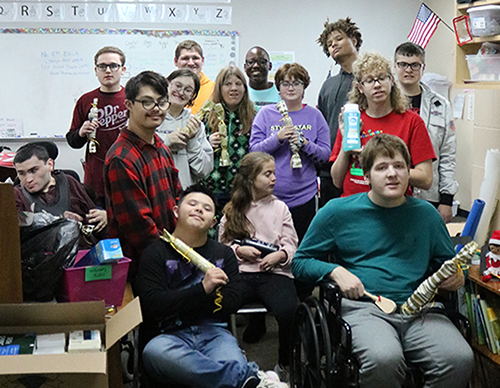 Special Education services are developed in collaboration with building teams comprised of general education, special education and support personnel to ensure the best learning environment for each and every student. The Special Education Department works to ensure that each student with a disability has the opportunity to acquire the knowledge, skills, and competencies consistent with his/her potential to achieve.
Special Education Enrollment
For families who move to the Bettendorf Community School District with an IEP from another school district:
Bettendorf Schools offers similar programming and services at each of our schools. The majority of our students with IEP's attend their neighborhood school. Students with more significant needs may attend a district program that is located in a separate location.
As soon as you have found a home within the Bettendorf School District it is important to contact the Student Services Department. Your timely contact will assist us in working with you and your child to determine the most appropriate placement options.
Our school teams review the IEP's from your previous school district and implement programming that is similar to services you have received elsewhere.
All decisions regarding services and programming are made in through the IEP team in collaboration with school personnel and parents.