Campus Parent Portal Info
Campus Parent Portal is a system on the BCSD student information system that allows parents to securely access information via the internet about their student's grades, attendance, assignments and more.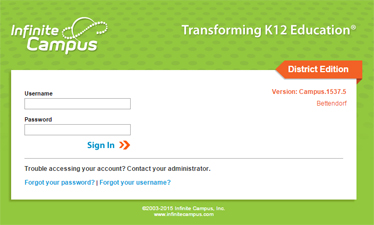 JENNIFER GALLAGHER
Administrative Assistant - Technology Services
(563) 359-3681, ext. 3030
Send Message
How to Set Up a Campus Parent Portal Account
To obtain access to the Campus Parent Portal fill out the Acceptable Use Policy and return it in person to your school office.
You will need to provide a valid driver's license as a form of identification to receive your activation code. Once you obtain this number you may go onto the Campus Parent Portal website and create your own username and password to access your student's information.
Please take advantage of this valuable resource to monitor your student's progress in his/her classes. Campus Parent Portal accounts are required for returning families to register their students.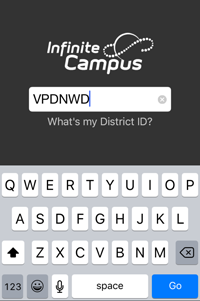 Access your child's schedule, grades, assignments and attendance data using the Infinite Campus Mobil Portal app.
District ID - VPDNWD
Parent Campus Portal - Username & Password