Release Student Information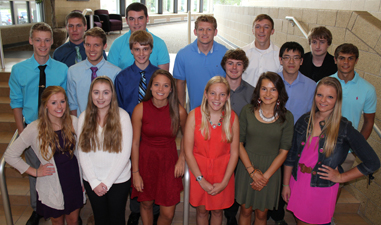 The district is permitted to use student pictures, information, and work/art for publicity on the websites and district social media sites and publications. Parents who don't want their child's information available for publicity must fill out the Parental Authorization for Releasing Student Directory Information by the second week of school and turn it into their school office.
PARENTS WHO DO NOT WANT DIRECTORY INFORMATION RELEASED ABOUT THEIR CHILD . . .
Are required to fill out the refusal slip available click here and return to their student's school no later than two weeks following the start of the school year.
Related Board Policies
Photos of Students on School Grounds
Please use responsibility in taking pictures on school grounds and sensitivity regarding what you do with the pictures. Be sure to use caution in posting pictures of others on-line and especially those of others' children.
Be mindful that:
You are personally responsible for the content you publish online. Be aware that what you publish will be public for a long time.

Your online behavior should reflect the same standards of honesty, respect, and consideration that you use face-to-face.